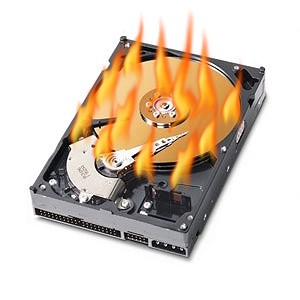 During these hot summer months, we are all trying to stay as cool as possible. After all, the heat makes us feel sluggish and in no mood to do much as far as work is concerned. So, we try to stay hydrated and keep our pets as comfortable as possible. But did you ever think about your technology? We aren't the only ones that can suffer from overheating. The causes can range from being a severe problem to something very minor that may not need repair. Here are a few of the main reasons your computer may be getting a bit too hot:
Dust buildup. Dust buildup on the vents and the internal components of your computer can begin to block the vents and prevents airflow, while dust on the internal elements traps heat. Keeping a can of compressed air can keep those dust bunnies off your equipment.
Poor location. Where do you keep your computer? Make sure your computer isn't located in a room with poor ventilation or one that has little to no climate control, away from windows and in a temperature-controlled environment.
Poor ventilation. Most computers have vents in the casing that allows for proper air flow. However, when covered up, it will block airways, causing warm air to build up inside the case. Make sure that your vents are clear and are allowing for proper ventilation.
If none of the reasons list above are causing your computer to overheat, it may be time to take your computer in to a professional. Call Up & Running Computer Solutions in Corona, CA for help at 951-737-8558. Learn more at our website at www.urcs.net.