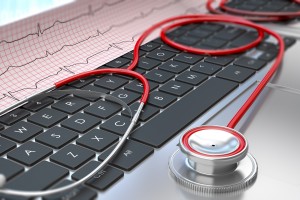 Every PC will have problems. These problems could be big and complicated or small and simple to fix. It's especially a problem if you don't know as much about computers as you would like. If you have little knowledge of computers or don't have the time, a computer repair company can help. Here are five common computer problems and what they mean.
Malicious software: viruses, spyware, adware, etc. All can harm your computer and your private information.
Computer won't turn on: this could be a loose cord or a power supply that has gone bad.
Slow computer: all deleted files and applications are still on your computer taking up space and need to be cleaned up. Low hard drive space and not enough RAM can also cause your computer to be slow.
Blue Screen of Death: your computer freezes in a blue screen with an error message. This could be many things, overheating, hard drive failing, or buggy software.
Noisy computer: a fan could be going out or your hard drive could be going out.  Back up your files immediately and have a computer repair company service your computer.
If your computer is having any of these issues or other issues that you know are a problem, call Up & Running Computer Solutions in Corona, CA for help at 951-737-8558. We can repair your computer and get you back up and running! To learn more about our company or put in a service request visit our website at www.urcs.net.
 Proudly serving Corona, Riverside, Anaheim, Irvine, Newport Beach, Tustin and all surrounding areas.