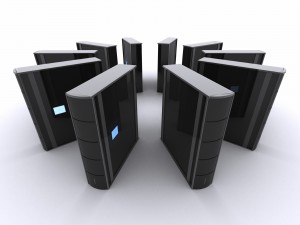 Whether you are a large business or small business your computers and network should be monitored. Managed Computer Services which is remote monitoring and maintenance offers 24/7 security against issues that could impact your network and computers. A managed services contract also offers daily support for any problems that arise.
Why does my business need Managed Computer Services?
Quick Discovery – the Managed Services team will be notified of any problems and will be able to fix them before they become big problems, such as major software issues, viruses, and hacks. These problems if not taken care of quickly can mean large costs for your business.
Cost Effective – Managed Services keeps on top of updates and daily maintenance that help your computers and network increase their life expectancy. It also reduces the chance of needing emergency repairs or replacement products.
Maximize Productivity – All repairs and updates on the network and computers can be done after business hours. Your employees can keep working with no lost hours due to operating system maintenance and backups.
Invest in your Business – Having a Managed Services team making sure your network runs smoothly, with no issues and no fires to put out, means more time for you as the owner to spend more time expanding your business.
Take the first step on the road to having a more productive, cost efficient business, call Up & Running Computer Solutions, Inc. and ask for a FREE consultation of our Managed Services. Call 951-737-8558 or visit our website at www.urcs.net.