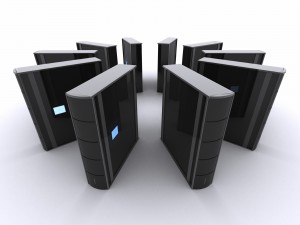 With Microsoft ending support for Windows Server 2003 coming July 14th 2015, you may want to start thinking about a migration process.  Are you unsure what the end of support for Windows Server 2003 even means? Well let me tell you what it means, and maybe you'll think about migrating sooner rather than later.
No Updates– In 2013 37 critical updates were released for Windows Server 2003/R2 under Extended Support.  After the end-of-life support, no more updates will be available for Windows Server 2003.
No Application Support– Quite a few applications will stop being supported after the operating system is unsupported. Including all Microsoft applications.
No Compliance– Windows Server 2003 will not comply with numerous standards and regulations which can be devastating.
It typically takes 200 days for the average Windows Servers to migrate, so now is the time to take charge and get to planning your migration.
For questions or information regarding IT Services, contact Up & Running Computer Solutions in Corona, CA at 951-737-8558 or visit our website at www.urcs.net.  
Proudly serving Corona, Riverside, Anaheim, Irvine, Newport Beach, Tustin, and surrounding areas.