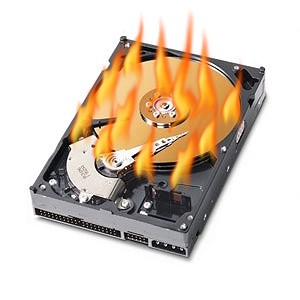 Although most modern PCs are built with fail-safe switches that cause them to shut down if a computer is nearing or reaches the point of overheating, it's still a situation that you generally want to avoid.
Below are five useful tips that can help you prevent your computer from overheating again or ever!
Keep it clean – Keeping your computer moderately clean will make a huge a difference when it comes to temperatures. It doesn't even have to be sparkly clean. It just has to be free of dust build-up. In particular, you'll want to clean the fans and heat sinks regularly to keep things cool.

Note: If you plan on removing dust from your computer, make sure that you shut it down and unplug it first before dismantling it. Also, if it's your first time, take a video of yourself taking the whole thing apart to make it easier for you to put it back together.
Use high-quality thermal compound – Thermal grease, thermal gate, thermal paste, and heat sink paste are among the many things thermal compounds are called.

If you've had your computer for a while, chances are that the CPU is generating more heat than before as thermal compound tends to deteriorate over time. Do yourself and your computer a favor and buy a high quality thermal compound from your nearest computer hardware shop and apply a pea-sized amount (Look at YouTube videos if you're unsure) over your CPU after dusting out your heat sinks and fans.
Ensure adequate airflow – Good airflow requires paying attention to your computer's layout and to where you place it. Installing enough fans will do wonders in helping keep your computer cool. But, it will even run much cooler if it's not rammed right up against the wall. As a rule of thumb, put your computer on top of a table where it can suck in cool air and push out hot air properly. Also, make sure that the fans in front are used for intake, while those at the back are used for exhaust.
Install a better heat sink – While most modern CPUs run cool enough using only the stock heat sink it comes prepackaged with, older ones may require better, larger heat sinks. Investing in one could keep your CPU – and in turn, your whole computer – running a few degrees cooler.
Tweak your BIOS settings – Options may vary depending on your computer's motherboard and cooling hardware. However, regardless, there will be options, so don't be afraid to jump into your BIOS and see how you can play with it. Most likely, you'll find all sorts of controls for fan speeds and thermal triggers. With a little bit of trial-and-error, you should end up with just the right mix of cool and quiet.
Note: Most modern motherboards have software available – either via CD or via download – that lets you access fan settings without having to go to your BIOS. Such software should come in handy if you want to set your rig to run silent under normal use, and jump into max-cooling mode when you're playing video games or doing something intensive.
For more information on computer care or if you are experiencing trouble with your computer or network, call Up & Running Computer Solutions. We can help answer any questions you have and can repair any issues. Call today 951-737-8558!