Managed Services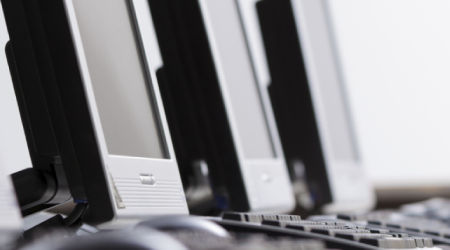 Our Managed Services program is designed to give you the ultimate in service and reliability while keeping your costs under control. By monitoring your systems 24/7/365, installing necessary updates, performing routine maintenance, and proactively resolving potential problems from our offices, we can keep your network running at its' peak for less than the old "break/fix" model of IT services. A managed services contract allows you to quit worrying about your network and also allows you to budget your IT expenses with no costly surprises. This allows us to concentrate on finding ways to leverage your technology investment to make your business run more smoothly and profitably.
Sales
Up & Running can provide all the equipment that you need whether it is a new network, servers, workstations, phone systems, or any of the peripherals that go with them.
Because we also run cable for video and music systems, we handle many lines of commercial music receivers, speakers, and video equipment. Learn more
Consulting
You're smaller, more focused, and more service oriented that the big guys, so what do they have that you don't? Information Technology. Learn more
Website Design
When it comes to creating the perfect website for your business, we highly recommend Jelly Websites. We have worked with Jelly Websites since 1998 and you will find that their professionalism and attention to detail is second to none. They can handle everything from new website design to online marketing to hosting and maintenance. Please visit them at JellyWebsites.com to see how they can assist you with all your online marketing needs.