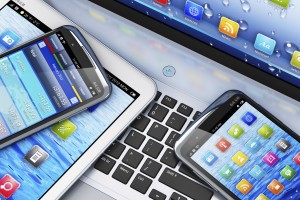 I'm not sure if everyone knows that your device batteries have a certain lifespan before you have to replace them. As you use your battery it starts to degrade over time and you'll start to notice that your battery is getting less and less battery life. Once your battery is on its last leg, you'll have to make the decision to replace your battery or get a new device with a new battery.
There are way you can go about properly caring for your battery, but all batteries eventually end up dying. There is no was in avoiding to problem. If you are one of the lucky few, you won't have to replace your battery until it's time for you to upgrade to a new mobile device, laptop or tablet.
Ways to find out your battery health on a few commonly used devices:
iPhones & iPads- You will need a third party application to display the batteries health. For example, CoconutBattery is an app you can install. The app will let you view your batteries status of the connected iPad or iPhone.
MacBook- You'll need to hold down the option key and click the battery icon on the menu bar, then you'll see a "condition" area displayed.
Android Phones- First you'll need to open the dialed app and dial *#*#4636#*#*, then tap "Battery Information" and you will be able to view the status of your Android device's battery.
If you think it may be time to replace your devices battery, don't wait around, and find out what steps you need to take to check your devices battery life.
For information regarding It Tech Services call Up and Running Computer Solutions in Corona, CA at 951-737-8558 or visit our website at www.ursc.net.
Proudly serving Corona, Riverside, Anaheim, Irvine, Newport Beach, Tustin, and all surrounding areas.